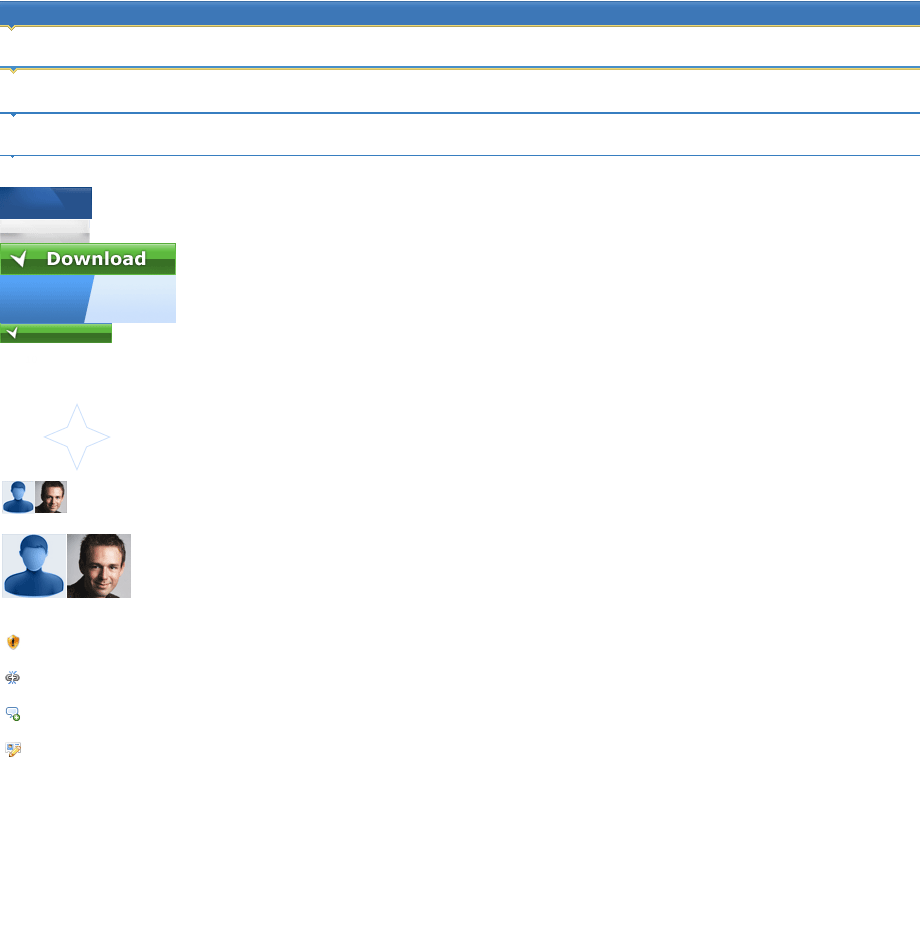 Specifications

Platform:
PPC/Intel, Mac OS
Publisher:
PaperCut Software Pty Ltd.(
more
)
Publisher's Descriptions
PaperCut NG Print quota, logging and management is now here on the Mac!
The PaperCut NG development team is proud to announce the first version of PaperCut for Mac Servers. The application is currently in testing phase. We'd love some assistance with testing and are encouraging the Mac community to download and try it out.
System Requirements
Intel/PPC
OS X 10.4 or later (Client)
OS X 10.6 or later (Server)
What's New

Version 13.2: New Features:

A new charging type for printing and copying has been added. We've called it "Standard" because we believe it will become the first choice for most sites. The new charging type allows exact costs to be specified for each combination of page size, color/grayscale and single/double sided. For the back-story about this change, see the PaperCut 13.2 release news.
Denied print jobs are now displayed for a short time in hold/release queues, so users can know what has happened to their job. This applies to the release station, web based release interfaces and the Mobile Print Release interface.
New tools to assist with diagnosing problems, including:
A one-click download of diagnostic files.
Generate and log a diagnostic snapshot of system state at a point in time.
Web Print PDF printing is now built in:
Web Print now works "out of the box" for PDF printing on Windows. There is no longer a need to install and configure Adobe Reader or a separate service account.
Improved fault tolerance on Windows by continuing to print previously submitted jobs after Web Print is restarted.
If a system change results in successive Web Print job failures, an error will be reported to the Application Log allowing system administrators to be notified and take action.
Enhancements:
Major improvements to application server throughput and robustness under very high print loads and with large numbers of secondary print providers.
The 11x17, Ledger and Tabloid paper sizes are now unified under the 11x17 name to avoid confusion when configuring costs. Sites with cost settings for Ledger and Tabloid will be automatically migrated to costs for 11x17.
The failure mode for virtual printer queues is automatically set to "hold all jobs". This avoids a common misconfiguration of virtual queues resulting in jobs going into error states.
Note: When upgrading, existing virtual queues will be set to "hold all jobs".
Improved startup time of the application server by loading some services in the background. This makes the admin interface accessible more quickly after an application server restart, or during initial installation or upgrades.
Added the ability to visually customize Mobile Release with a custom logo and colors.
Print archiving activity is now audited in the App. Log, recording who and when:
Enabled or disabled Print Archiving.
Viewed each archived job.
Numerous report enhancements:
The "Deleted user" report now includes the secondary card number.
Improved layout of Printer List Excel/CSV report when printer custom fields are not used.
Display hostname for the devices in the device details interface as well as "device list" report.
The print log reports now display whether or not a job was archived.
Added the delegated user information to the "User configuration" report. (PDF, CSV, HTML)
Added group name filter to office and department summary reports.
Printers can now be searched by IP address or hostname (physical printer ID) as well as name.
Email notification enhancements:
Can now use secure SMTP (SMTPS) with authentication.
Changing advanced SMTP settings no longer requires an app server restart to take effect.
An error message is now displayed when creating a device with a duplicate IP address.
To assist PaperCut support, the amount of application server logs that are kept can now be configured via Options->Advanced (rather than needing to edit a config file).
Fixes:
The printer group name now appears correctly on the Edit Admin Rights page.
Very long group names are now viewable on the Bulk User Operations and Bulk Shared Account Operations pages.
iOS printing: fixed a display issue with the "remember me" checkbox icon on some devices.
Fixed archived job thumbnails occasionally not displaying in the print log.
Fixed issue with print queues that have a name with a leading space. Yes, that happened.
Updated list of trusted SSL certificates, which resolves issues such as connecting to some payment gateway systems with new kinds of certificates.
Printer compatibility improvements:
Added hardware page count validation support for the Triumph-Adler DCC 2935.
Improved job analysis for some OKI and Toshiba models with PCL6 drivers.
Improved job analysis for the Epson Laser LP-8900.
Fixed page size detection for the Fuji Xerox DocuPrint CG835 PostScript driver.
Added page detection for Canon LBP9100C printer.
Added Mac driver support and copy count detection for Epson SC-T3000.
Fixed B4 page size detection in 2-up mode on Canon LIPS drivers.
Fixed grayscale conversion filter for recent HP Univeral PCL6 printer drivers.
Fixed duplex conversion filter for Lexmark Universal PCL6 drivers binding on the wrong edge.
Fixed duplex conversion filter for Kyocera PCL5 drivers.
Other Notes:
This release does not contain a database upgrade.
Devices marked with * require installing an updated version of the embedded copier software.

Do you like PaperCut NG

PaperCut NG Disclamer

Please be aware FindMySoft.com accepts no responsibility for the file you are downloading. The same applies to the information provided about the software products listed.
We do not allow the inclusion of any PaperCut NG serial, keygen or crack and we disclaim any liability for the inappropriate use of PaperCut NG.
FindMySoft advises that PaperCut NG should be only used in accordance with the rules of intellectual property and the existing Criminal Code.
For your own protection ALWAYS check downloaded files for viruses.
Popular News
This week the Linux Mint team announced that they pushed out the Release Candidate (RC) of Linux Mint 15 codename Olivia. This is the most ambitious release since the start of the Linux Mint project.
Apple just announced that 50 billion apps have been downloaded from the App Store. Say the Same Thing, the 50 billionth app, was downloaded by Brandon Ashmore. For this he was rewarded with a $10K gift card.
Your Rating
Popular Mac Software
Become A Fan!
Link To Us!
PaperCut NG
HTML Linking Code